It was founded in Nottingham in 1887, and today the great bicycle maker Raleigh is sold to Dutch competitor Accell. It's hardly the end of the road for the bikes, and actually their UK manufacturing has been relocated to the Far East for a decade already, but I got a pang of nostalgia, since this is pretty much what I first learned to ride on in the very early 1980s in Canada:
I have a memory of the handlebars being even more loopy, but I definitely had the black banana seat. I remember the black banana seat because I remember it'd get wickedly hot if left in direct sunlight, worse if you're the kind of kid who wore nothin' but her bathing suit basically much of the day in July. Good times.  (This particular 1970s-80s Raleigh made-in-Canada Cyclone was found by loop-frame love.)
The Guardian has a wee photo history of Raleigh – made weirder by including not just bikes, but their three-wheeled cars and did you know at one point they were offered exclusive UK production of the biro pen? Goodness.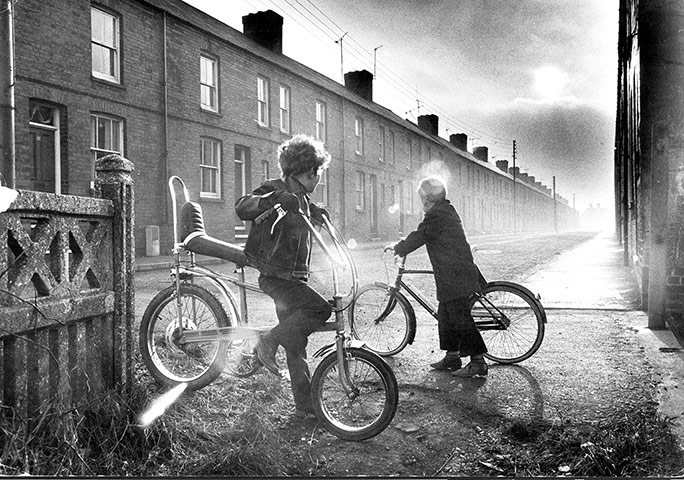 Nowadays I'm more on the lookout for a nice old steel frame, since I have a thing for British touring bikes (is it just me, or do they seem to be frightfully well made?), and frankly I don't know how I never cracked my head open on the chopper, but the pics still bring me right back.
All first-bike stories and pictures appreciated.
Related Posts: